Body Benefits Pilates and Barre Classes – Try a new workout

Private Sessions
Private sessions are done one on one and are created for each individuals health and fitness needs and desires. Private sessions may be done on any or all of the apparatus and may also include mat work.
We highly recommend that students take three private sessions before joining a duet, tower, springboard, or mat class.
Duet sessions are two students to one instructor and are designed with both students in mind.
Tower sessions are done with three students and one instructor. This class is not recommended for students with specific limitations or injuries.
Private, Duet, and Tower sessions are all 55 minutes long and are done by appointment only.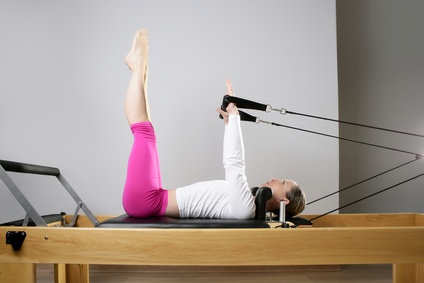 Group classes
All group classes are 55-60 minutes.
Pilates mat classes use gravity and muscular opposition creating resistance to slim, tone and tighten your waist, butt, and thighs. Mat classes are small (up to 10 ppl), so that we can focus on correct form and body alignment. Each client receives the kind of attention needed to experience and achieve the full benefits of Pilates. Variations and props are used to keep the class fun, fresh and challenging for all fitness levels.
Springboard classes offer spring resistance to strengthen and tone the entire body. In this class you will use progressive spring resistance to efficiently isolate muscle groups. A deep core engagement is used to stabilize the body. The class is always upbeat and energizing, so you leave feeling invigorated. Class is limited to 4 students.
Restore: Bring Your body and your health back to balance with restore.  Leave the studio feeling refreshed, relaxed, and stress free with a renewed sense of wellness.  No experience necessary to attend this class.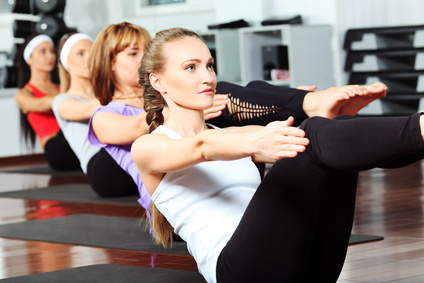 Sign-up now for our latest addition and get Barre Fit!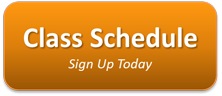 Barre Fitness
We teach our Barre classes to small groups of 10 or less. These classes are fun and energetic with focus on form. The workout combines different principles from Pilates, Dance, yoga and incorporates deep stretching. The method incorporates small isometric movements with deep holding positions to fatigue the muscles. Stretching is done through out the workout to create long, lean muscles without adding bulk . This sculpting experience will improve your strength, flexibility, and posture while increasing your energy level.
Beginner Barre–  This class is geared to our new to the "barre" students. This class is taught at a more moderate pace, so that you can work on learning the movements to get the most out of class. Your instructor will break down the movements while guiding your into the correct posture and alignment. This class is open to all levels and is great for beginner or experienced students.
Classic Barre – This class is tailored to all fitness levels and are a ton of fun.  A high energy class with longer sets and deeper holds so that you can feel the work more deeply.  You can't go wrong with this class it will leave you energized and ready to take on the rest of your day!
Barre Burn – This class is recommended for those students that have a strong understanding of the barre technique. In this class you will be challenged physically and mentally with added cardio segments and long sets to that will lift and tone your thighs and give you a higher, tighter rounded seat!  We recommend you take 10 beginner or classic barre classes before signing up for our Burn class.
Class size is limited to 10 students so that you get the attention needed for optimal results.
Please arrive 5 minutes before class begins.
First time students please arrive 10-15 minutes before your first class so that you will have time to fill out our client profile and to meet your instructor.
*Socks are required in the studio. Jewelry, belts and belt loops can be restrictive, and it is recommended that they not be worn during class.
We proudly sell Toe Soxs.